Recently, our good friend Mike Verkamp, from LHPU Training Solutions, created a blog post about active learning and the case for Boot Camps to close the skills gap in autonomous vehicle tech talent.
Take a look:
---
What is Active Learning?
Active learning, or experiential learning, is a method of learning in which students are actively or experientially involved in the learning process as opposed to the traditional method of receiving instruction via lecture or demonstrations.
A study published Sept. 4, 2019 in the Proceedings of the National Academy of Sciences (PNAS) showed that scores on the Test of Learning (TOL) were significantly higher in the active learning classroom compared to those in the passive learning classroom. Interestingly, however, the students' Feeling of Learning (FOL) scored higher in the passive learning environment, meaning they felt that they were learning more in the passive learning environment, possibly attributed to the quality of the lecturer.
So, what does active learning look like? Learning to serve a volleyball ball may appear simple to the average spectator, but to acquire the greatest advantage from it, control of the ball must first be achieved. No one doubts that actively practicing the fundamentals of the serve is exponentially more effective than hearing someone describe the mechanics of the act, or by watching someone perform an effective serve.
The same can be said for engineering work on complex systems. The engineer must break the system down into manageable components and iteratively solve the underlying problems to master the skill and replicate it on future challenges. This is the basis of active learning.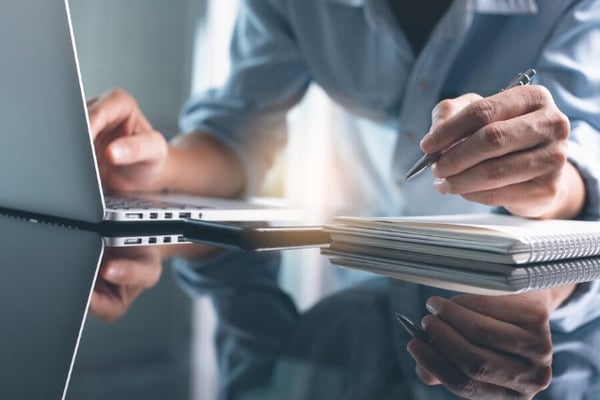 The LHPU Active Learning Boot Camp
LHPU's training style and curricula have allowed recent engineering graduates to enter the workplace and perform above where a traditional entry-level engineer might perform, helped seasoned engineers to gain additional skills sets and open new doors in career advancements, and have provided a pathway to meaningful employment engagement to workforce re-entrants.
The unique blend of rigorous technical training from experienced industry professionals, experiential lab work to anchor the learning through intensive project-based team activities on advanced hardware, industry leading software tools, and simulation software, combined with soft skills and personal awareness development make LHPU one of the most comprehensive and effective training eco-systems available anywhere to prepare individuals to launch their career and excel beyond what they could have previously imagined.
Every LHPU training course is certified by IEEE and comes with an IEEE Certificate as well as Continuing Education Credits (CEUs).
As one customer manager stated, "Engineers are more confident and effective because of LHPU training. They are a vital and appreciated asset in our team, meeting our deliveries and achieving our goals."
Electric Vehicles and Autonomous Vehicles Skills Gap
The world of transportation is currently experiencing one of the most significant transformations since Karl Benz designed and built the world's first practical automobile to be powered by an internal combustion engine.
While incremental improvements have impacted the human experience in transportation, such as the invention of GPS mapping, infotainment, and safety features, autonomous technology has the potential to fundamentally change the entire relationship between humans and their vehicles, including freeing up to nearly 200 hours of time per year and reducing traffic fatalities by nearly 90%.
As far reaching and impactful as the societal benefits appear, the path to a Level 5 Connected Autonomous Vehicle (CAV) has been more winding and challenging than previously expected. While the technology continues to evolve which will enable CAVs to achieve the level of data and signal acquisition, processing, and transmission required to achieve CAV feasibility, the eminent constraint remains the engineering talent needed to integrate the necessary components into complex systems through the entire supply chain.
The Case for Immersive Boot Camps
Take a moment and try to remember the last video you watched online or the last article you read. Now try to remember what you did last weekend. I suspect that you will be able to recall with much more clarity your experiences from the past weekend, especially if you worked on a project and had to learn something new in the process. But why is this the case?
Psychologists explain this phenomenon by its relationship to human emotion. A normal function of emotion is to enhance memory to improve recall of experiences, especially ones that that have importance or relevance for our survival. Emotions act like a catalyst that emphasizes certain aspects of experiences to make them more memorable, due mainly to several factors.
Attention: Attention guides our focus to what is most relevant to the current situation and those most important are normally related to novelty. Today more than ever, competing forces are increasingly battling for our attention. Our ability to limit the impact of these forces through a h

eightened emotional state, directed to the subject mater at hand, will greatly improve our recall of relevant information when it is needed later.




Consolidation of Memory: By far the majority of information we receive is forgotten and never makes it into long term memory. However, emotionally charged events are remembered in much greater detail than those of neutral events. Events such as the birth of a child or completion of a difficult project are remembered in such greater detail than the lines of a movie or the chapter of a book. The stress hormones epinephrine and cortisol enhance and consolidate memory, and this can only happen when we actively engage all our senses in the learning process.


Priming: Past memories are often triggered or primed by one's environment. Priming refers to activating behavior through the power of unconscious suggestion. One example of this is the unconscious response to speak more softly as soon as one enters a library.


What Must Change?
While colleges and universities across America have been pouring out engineers for decades, partially fueled by the paradigm that in order to achieve your career and financial objectives all you must do is earn your diploma, both startup and existing large tech companies have realized that there are other options to meet their current and future talent needs. Increasingly tech companies are recognizing that outdated methodologies will not be sufficient to reverse the growing skills gap.
1. Creating New Pipelines
Outdated mindsets are impeding progress toward closing the skills gap in a few ways. At the college level, traditional institutions simply are not set up to evolve their curriculum quickly and easily enough to meet the changes in demand among companies. The skills students learn often prove irrelevant by the time they graduate.
On the employer side, while companies continue to talk about their inability to find candidates, they are unwilling to revise their hiring standards. For instance, many still require strict credentials, such as advanced degrees from certain universities or an arbitrary level of previous experience, that automatically exclude a broader talent pool. Today, when more and more technology-minded people are self-taught or are learning through alternative skilling programs, these credentials are needlessly limiting.
LHPU boot camps allow students to immerse themselves into the latest technology and wrestle with the challenges inherent when integrating hardware and software into mechatronics systems. Interestingly, some of the highest performers to have come through the LHPU boot camps have had a diverse range of study, including, combined with engineering degrees, other credentials in the fields of music and fine arts.
2. Stressing Experiential Learning Opportunities
As the name suggests, experiential learning involves learning from experience. The theory was proposed by psychologist David Kolb who was influenced by the work of other theorists, including John Dewey, Kurt Lewin, and Jean Piaget.
According to Kolb, this type of learning can be defined as "the process whereby knowledge is created through the transformation of experience. Knowledge results from the combinations of grasping and transforming the experience."
Students who join an LHPU boot camp learn the technology, first from an experienced instructor who has spent years in the industry, then by individually applying the learning to solve a real-world problem they may experience on an engineering project team. We create a safe environment whereby the student can design and test her solution in a simulation environment, learning the iterative process of design → test → observe → redesign.
Then she will apply the solution onto actual hardware to test the solution in a physical environment where the student will work with a team of other engineers to apply her learning, finding synergies and gaining an understanding of collaborative processes. It is this last step that solidifies the foundational process of critical thinking and application into the student's understanding of problem-solving methodology in a team environment.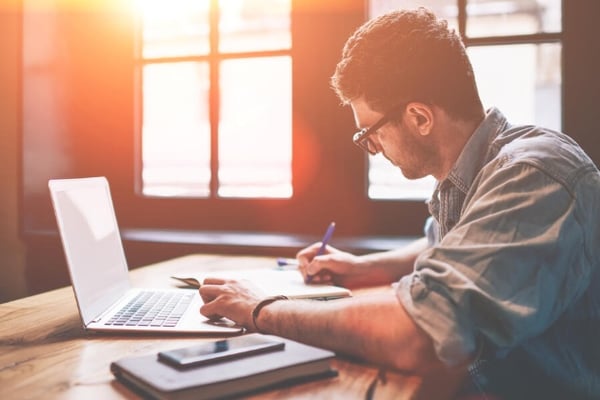 3. Heavy Focus on Soft Skills
While hard skills, such as knowing a particular coding language or hardware specifications, are usually very specific to a person's role in their company and important in the recruiting process, the top soft skills are needed to be successful in nearly any role. The soft skills most in demand by today's talent managers are creativity, critical thinking, persuasion, collaboration, adaptability, and emotional intelligence.
Microsoft's Ann Johnson, VP Cybersecurity Solutions, who has spoken at length about the need for a more diverse workforce, said college degrees aren't a perfect indicator of whether a candidate will perform well in a role — instead, she encourages a focus on soft skills like teamwork and curiosity, as well as a candidate's willingness to self-train and learn quickly.
The question that must be answered is, how does one develop soft skills? Most educators often struggle developing soft skills in their students because these skills are hard to measure and develop. Experiential learning, or learning through experience, can help you create an engaging classroom experience in which students can practice and develop these critical career skills.
How does experiential learning help students gain these skills in ways they can't otherwise obtain? Most university academic courses focus on a single subject, whereby students isolate themselves and study that subject deeply. This structure also makes it difficult to introduce students to real-world problems that are always multi-faceted and don't happen in isolation.
In every LHPU boot camp, students are forced to communicate, develop understanding with each other, and resolve issues of a highly technical and complex nature. And because the students must make a final presentation to a group of colleagues, peers, and customers, many of whom are hiring managers looking for new talent, the stakes are higher to work in unison.
The LHPU Boot Camp Results Speak for Themselves
Since launching in 2014, LHPU has trained over 700 students in embedded controls and autonomous technologies through rigorous and immersive boot camp programs. In the last 3 years alone, LHPU has helped over 300 engineers find purpose and meaning in their careers here in the US by simply providing them the opportunity to build upon the knowledge they gained at the university, and apply it to solve challenging systems problems, similar to what they find day one on the job of their new careers.
I hear from so many alumni that come back thanking us for helping them gain the confidence to perform in an interview, or for providing a pathway to pivoting their careers, relaying the experience they had in the LHPU boot camp and how it can help them make an immediate impact to help the employer.
Conclusion
The pace of change is accelerating in all facets of life but is especially true in the world of technology. In a world of connectivity, where billions of devices are connected and communicating with each other, the most important connection is the human-to-human connection where real-life challenges can be addressed through intellectual rigor combined with collaborative problem solving. No longer can we afford to rely on preparing a workforce that spends 4 to 6 years immersed in academic environments, and then is thrust into the often chaotic and unpredictable professional environment.
If you are interested in learning more about how LHPU is changing the game of technical talent development and launching careers, check us out at www.LHPU.com.
At LHPU we are passionate about changing lives, one career at a time.
Interested in learning more about LHPU Training Solutions? Contact our team today!