Career Growth Tips & Tricks Given by our Expert Technical Recruiters
Career enhancement is not always easy to achieve. When we talk about career enhancement it doesn't always entail moving to a better position, but instead, it encompasses expanding your skill set, distinguishing yourself from others, and getting more involved where you see fit. Some people aim to move upward in a company, advancing to every new opportunity they can find. While others who, instead of moving upward, just want to enhance themselves in order to excel in the position they currently have.

The following blog highlights ways that employees can become noticed and set apart from their co-workers, whether they are looking to advance in their career or evolve into anew portion of their company.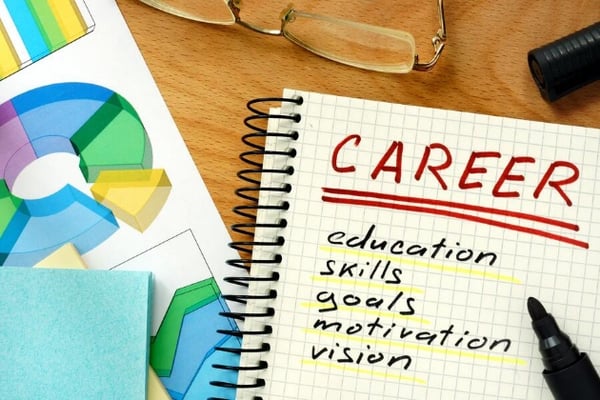 ---
Speak up
One of the quickest ways to advance in your career is letting your ideas be known to others in your company and those in your network. If the company holds a meeting to say that there is a new job that is opening and they are screening candidates, and you think you would be a good fit for the position, say something. Don't sit idly by while someone else gets the job, put your name in the running. Talent mobility is critical in large organizations. If you make your skills and talents known, a good manager will try to find the best possible fit for you.


When there are problems in an organization, often the upper management will talk to the staff, see if anyone has any suggestions as to why these issues are happening and what can be done to resolve them. If you are continuously noticing the same problems, you should think proactively on how to solve these problems, and what action you can bring to find a solution.


For example, in the area of recruiting, problems often arise when dealing with applicant tracking systems. Some applicant tracking systems are great and do the job perfectly, but others have flaws that can cause errors for the recruiters. If an employee did their research and knew a system could out-perform the current system in place, then that employee should tell the company about this, supply them with the evidence to prove it's better so that the company would consider it and possibly switch to the new one.


Companies do not always hear voices if they aren't loud enough, do not be afraid to put your ideas out there or to put yourself out there. The more proactive you are in solving problems and creating actionable solutions, the more likely you will be noticed by others around you.
Continuous Learning
In a rapidly evolving workplace, where technology changes at the drop of a hat, it's essential that your knowledge and skills are kept fresh and current. By demonstrating that you are across the latest industry trends, are aware of key insights and can apply these to your work ethic, you will set yourself apart from the competition.
Continuous learning is a must when looking to enhance your career opportunities. If you can demonstrate how the training you completed applies to real and tangible results for your project, team, or client, you can position yourself as a proactive employee with a deep understanding of your roles and commitment to a company.
One example would be an embedded software engineer, they have a primary focus on embedded software, right? Well, if they took the initiative to seek out training in controls, then they would be a more valued asset because he is skilled in various domains.
Another example would be if IT professional took the initiative to expand their skill set to learn new languages, Python, HTML, C++, C#...etc. This would not only benefit the employee to gain a greater knowledge about coding, but also the company in a way that would allow them to have someone with multiple specialties.
The more willing you are to grow your knowledge and expand your skills, the more value you have for companies. While a Ph.D. candidate is a great candidate, companies also look at the experience and acquired skills just as much. The more you do to better yourself, the better you will be viewed by companies.
Engage with your company
Companies respect employees who take the initiative to better themselves, thus bettering the company, but another great way to ensure your growth is to help grow the company itself.
A great example of this is to get involved in internal committees. More often than not, a company will have a committee dedicated to enriching the lives of their employees. Some, for example, could be; event planning committee, women's networking group, young professionals network, health, and wellness committee, and so many more. These are great ways to introduce new people to your company, get people involved with their coworkers, and to build the company brand. Plus, taking the time to get involved with these committees gives you exposure to new people and to a new network.
Another way to get involved in your company is to participate in charities your organization is involved in. It is not uncommon for an organization to sponsor a local charity. Get involved outside of the office, and let those in your company you are invested in not only your day-to-day job but also the well-being of the company.
Company engagement shows that you care as an employee and that you are willing to go above and beyond your everyday job duties. Companies like to see the initiative on behalf of their employees to find new ways to better their company, internally and externally, getting involved helps both.
Whether you are seeking to advance yourself personally or to climb that career ladder, these are great ways to start. While not everyone is looking for a career advancement, people are often looking to better themselves overall. What better way to do either than to get involved, be distinguished, and to be heard.
---
If you are currently looking in your job search process, please contact LHP and visit our careers page.
---
Related Articles