The first two blogs in this 3-part series were all about investing in yourself and understanding how to research a company before you got an interview. Now, it's all about making sure the actual position you applied for, is really the position you want. Follow along in the third part of this series to understand why finding the right position is just as important as finding the right company.

Missed the first two blogs in this series? Check them out now:
---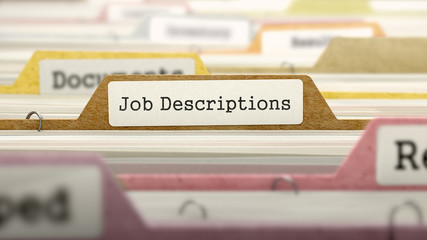 ---
Part 3 - Understand the Position


Knowing the position is a great asset to job seekers. Although it's easy to apply to many jobs with a click of a button, it's better to take the time to read the description and understand what it is that you are applying for. The few minutes it takes to read the description and qualifications that a company is seeking in a candidate, allows candidates to have a better understanding about the job and allows them to know whether they are qualified for the position or not. Understanding the job description is important. Sometimes companies have varying lengths in their descriptions- some may be longer while others are short. Regardless of length, reading through it and making sure you understand what they are seeking is very important.


Do you have the relevant experience?
After reading and understanding the position, it's good to identify if you have the relevant experience or not. While some positions are open to entry level people, others require people who have been working with specific tools or so many years of experience. If you have no experience in the automotive industry but the job description is looking for someone with 10, you would not be a good fit. But, if you are an experienced engineer who has worked with various OEM's, tier 1's, or other companies, you might be a great fit for the position. Identifying what a company is looking for through their job description allows you to know if you're qualified and if you are, it allows you to back up your reason as to why you are qualified.


Do you have the desired qualifications?
Next are the company's qualifications. Most often, companies have a required list of qualifications such as Bachelor's degree, minimum of so many years of experience, experience using specific tools and programs, outstanding interpersonal and problem-solving skills, knowledgeable on the subject that they will be working on, and a highly motivated individual. While this is a very generic list, it's from a real description for a real job. If companies are hoping to find harder skills sets, they have a preferred qualification section in which there is a list of qualifications that can help make a candidate stand out more so over their competitors. In the preferred section, sometimes you will see things such as: PhD/Master's degree, advanced understanding or expert on subject matter (refer to the different areas written above), deep understanding on how to use various tools (programming languages, MATLAB, Simulink, etc.), and various other skills that may be beneficial to the position. If you have the basic qualifications, it's probably a good position to apply to. If you meet the basic qualifications and the preferred ones, you definitely should apply for the position.


Understanding the job description, realizing if you have the relevant experience, and finally whether you meet the minimum qualifications or not is a great benefit to all job seekers. Here its primarily focuses on the engineering/automotive backgrounds, but this goes for all industries, just take out the automotive words and put in the relevant terms for that industry. Make sure whatever job you are applying for is something you are capable of doing and something that you have experience and a good understanding of. It will make for a better job to meet your experience and a better opportunity to help grow your skill set.
So you got the interview, now what?
If you do have an interview with a company that you have already done your research on, bring questions! Great questions to ask are:


What the team you will be working with is like?
What is the official standard for dress code?
Why is the position open?
What is the growth of the company?
What are the companies long-term goals?
---
The job search process is one that can be frustrating, challenging, discouraging for many. By following the steps outlined in the three-part blog, we hope you find success.
If you are currently looking in your job search process, please contact LHP and visit our careers page.
---
Related Articles