It's no secret that high-quality candidates in the technology field are getting harder and harder to find. In fact, a survey by Indeed revealed that 86% of organizations find it difficult to find and hire technical talent (Forbes).
Yet, ironically, applicants themselves are finding it increasingly difficult to be seen by the growing tech giants of today's industry. Enter the technical recruiter as a potential matchmaker.

Technical recruiters and the role they play:


Technical recruiters see thousands of resumes a week and comb through hundreds of job descriptions to find applicants the perfect job that fits their experience level, salary range, and personal requirements. This begs the question: How can applicants ensure their resumes are being seen by companies in the technology field? Is it impossible to find your dream job without working with a technical recruiter?
Despite the rumors and hearsay on the internet, there is not an exact science on how to apply and land your dream job. The job search process is grueling, and this article aims to alleviate the stresses felt by the modern-day applicant.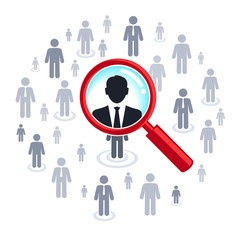 LinkedIn- A recruiter connected with me, does this mean I got the job?


Many applicants start on LinkedIn in hopes of finding their perfect job. LinkedIn offers applicants the ability to research companies, connect with company employees, and immerse themselves in online networking. What often happens on LinkedIn: You come across a job you love, apply, and then a recruiter from that company connects with you. What next?
Here are a few tips to effectively work with a LinkedIn recruiter:
Be honest about why you are looking, your desired compensation, and companies you have applied to and interviewed with. It reflects poorly on the recruiter and the candidate (you!) if the recruiter submits you for a role you have already applied to.
Have an open mind about advice on resumes, interviewing, and the overall process. Just as you trust your accountant for your taxes you should trust your recruiter when it comes to your job search.
Be responsive: Be very accessible during the process and let your recruiter know the best way to contact you. In this very competitive market, a reasonable time to get back to your recruiter would be 2 or3 hours.
Why should you work with a recruiter?
A recruiter has a personal relationship with many hiring managers at places you want to work. They also have inside information about those companies.
You have a far better chance of getting your resume seen if it comes from a recruiter because of the relationship they have with the company. If you rely on an ATS system, the hiring manager may never see your resume.
Human Resources and hiring managers - oddly enough - feel more obligated to give timely feedback to recruiters after reviewing resumes and conducting interviews.
Outcome: The job search is not an exact science
During your job search, it is best to do a mix of applying to jobs on your own and working with a recruiter. A recruiter will not have access to every company that you want to work for, but they will likely be able to give you the most relevant advice and visibility before your interviews, as well as the most immediate feedback from hiring managers after your interviews.


If you are in the market for a new engineering position, LHP recruiters are here to help you through your job search process.


Interested in applying for available jobs? – Visit our careers page



To speak to a recruiter, fill out the contact form and select 'Employment'