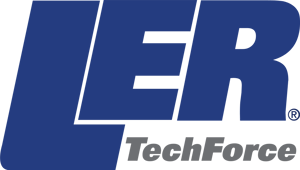 COLUMBUS, Ind., October 1, 2020 – LHP announces today that their previous engineering resources and technical recruiting business unit, LHP Engineering Resources (LER), is rebranding to LER TechForce. For the last 20 years, LER has been a world-class leader in engineering and technical recruiting resources for the greater transportation industry and has served hundreds of original equipment manufacturers (OEMs) and suppliers during their time as LHP Engineering Resources.
In addition to the rebrand, LER TechForce has brought on three additional women investors, signaling our intent to attain a Women's Business Enterprise (WBE) designation. This strategic move will allow LER TechForce and partners to continue to focus on being a global leader of engineering resources and technical recruiting talent.
The benefits of these strategic changes include:

Establishing LER TechForce as its own branded entity

Setting up the company to attain WBE designation

Setting a foundation for growth and maintaining alignment with key customers
LER TechForce is proud to announce the following women as investors:

"LHP Engineering Solutions' mission has always been to create a safer, smarter, and more connected world for the greater transportation industry. I can confidently say that for the last 20 years, Janene and her team at LER TechForce (previously LER Engineering Resources) have worked every day to uphold that mission and find top-notch engineering talent to fill gaps in today's complex transportation industry. I am proud to continue to support LER TechForce and watch them continue to grow as a world-class technical recruiting machine," says Dave Glass, CEO, LHP Engineering Solutions.
LER TechForce remains committed to serving today's greater transportation industry and guiding the best brands in the world with their engineering resources. Through the affiliation to LHP Engineering Solutions, an LHP, Inc. entity, LER TechForce has the backing of global functional safety leaders, engineering consultants, and world-class trainers. Every day, LER TechForce strives to stay up to date with the latest trends, technologies, and standards and has the ability to support the changing complexities.
"I could not be more excited to see this day take place here at LHP. This would not be possible without the support and growth of every member of the LHPES leadership team and our LER employees that have been with us over the last 20 years. I'm eager to work with our new investors and continue our success in building LER TechForce into the leader in our industry," says Janene Stotts, president, LER TechForce.
For more information regarding LER TechForce, please contact communications@lertechforce.com
If you would like to receive information about the entire LHP, Inc. organization, please visit www.lhpes.com/lhp-inc or email marketing@lhpes.com
About LER TechForce
LER TechForce, an LHP, Inc. affiliate, previously LHP Engineering Resources, was founded in 2001 and has boasted year-over-year growth ever since. From inception to today, LER TechForce has grown to over 350 engineers on staff or at customer locations. From the beginning, our focus has been rooted in our employees' success, and that remains true today. LER TechForce is affiliated with the engineering and consulting power of LHP Engineering Solutions, the global leader in functional safety consulting and implementation. Please visit www.lertechforce.com.
About LHP Engineering Solutions
Founded in 2001, LHP has provided engineering services and technology integration within the transportation industry for nearly 20 years. Our customers feel confident knowing LHP is committed to serving the greater transportation industry and creating a safer, smarter, and more connected world through functional safety implementation. LHP is committed to creating a safe automotive landscape by delivering state-of-the-art training, hands-on consulting and implementation, dedicated on-site resources, technology solutions, and engineering services built on the latest automotive industry standards and best practices. Please visit www.lhpes.com.