This blog on 2021 Predictions for Automotive Product and Systems Development was originially published here from Jama Software, and was answered by Adrian Rolufs, Director of Solutions Architecture at Jama Software.
Take a look:
---
2020 has been a year that's been described as "unprecedented" and "unparalleled" – as well as other descriptors probably best left out of our blog. As we close out this year, it's hard to say what awaits us in the new one. One thing that we can be sure of is that innovation in medicine, science, and technology shows no sign of slowing down.
As we enter a new year of technological advancements, Jama Software asked select thought leaders – both internal and external – across various industries for the trends and events they foresee unfolding over the next year and beyond.
In Part III of our four-part series, we asked Adrian Rolufs, Director of Solutions Architecture at Jama Software, to weigh in on trends he sees in automotive development for 2021. You can also go back and read Part I and Part II and Part IV of our 2021 predictions series, which focus on predictions for medical device development and airborne systems development (respectively).
Note: Now that our 2021 Predictions Series is complete, you can also go back and read Part I, Part II, and Part IV.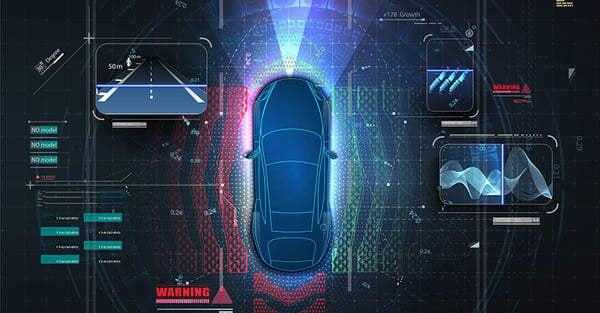 What product, systems, and software development trends are you expecting to take shape in 2021?
Adrian Rolufs:
I expect to see a continuation of the existing trend of more and more companies taking functional safety seriously. Fewer companies will be trying to do the bare minimum for safety and instead will be focused on establishing the robust engineering methods that are encouraged or required for functional safety.
In terms of product and systems development, what do you think will remain the same over the next decade? What will change?
Adrian Rolufs:
I expect to see an increase in focus on systems engineering. Today many components are still developed by electrical engineering and software engineering teams working in loose coordination. Increasing complexity is going to force an increasing reliance on systems engineering to coordinate between the traditional disciplines and architect optimized solutions.
How do you foresee regulations shifting in automotive development over the next decade?
Adrian Rolufs:
I expect to see more and more government imposed regulation similar to the medical device and airborne systems industries. So far, government regulations for automotive development have been largely focused on physical properties of the final vehicle. I expect to see this move into requiring more rigorous documentation around design processes. We are already starting to see some activity by the National Highway Traffic Safety Administration (NHTSA) in this regard.
Any major disruptions to automotive industry you're anticipating in 2021?
Adrian Rolufs:
I expect that 2021 will continue to decide winners and losers among the elective vehicle and autonomous vehicle startups. Some of the players are inevitably not going to survive. I believe that the companies who are able to show compelling enough products to move past frantically trying to build a working prototype into establishing robust engineering machines will be the companies to survive in 2021.
What sorts of process adjustments do you think development teams will need to make to be successful in 2021?
Adrian Rolufs:
Established automotive development teams are going to have to rethink how they work to become more Agile and innovative. The startups are poised to become very disruptive in 2021 and traditional automotive organizations will not survive if they aren't able to adapt. Traditional automotive OEMs are very good at heavily reusing components they have and slowly evolving their vehicle designs. That won't be good enough for the 2020s. I envision some repeats of how Nokia went from being the untouchable and dominant cell phone manufacturer in the 2000s to virtually nonexistent in the 2010s.

What do you think will be some of the differentiators between a company surviving to see 2030, and those that do not?
Adrian Rolufs:
Companies that survive to 2030 will find the right balance between innovative new technology like AV, EV, and connected cars and robust engineering methodologies that allow the development of reliable, safe, and high quality automobiles.
Where do you see Jama Software fitting in as the product development landscape evolves, and what can our customers expect as 2021 approaches?
Adrian Rolufs:
As all automotive companies strike the balance between developing innovative products and following robust engineering methods, many engineers who have never before been engaged in requirements engineering will have to learn how. Those engineers want a tool that is modern, easy to use, and powerful enough to meet the requirements of ISO 26262, Automotive SPICE, and future regulations that don't exist yet. Jama Connect is the best solution for getting those engineers authoring and reviewing requirements in a system that enables traceability.
Interested in learning more about Functional Safety for your organization? Contact our team today!
Further reading and references