LHP will be at the 2018 IoT Solutions World Congress Showcasing Embedded Cybersecurity On a Vehicle Platform
For this October's Internet of Things Solutions World Conference (IoTSWC) in Barcelona, Spain, LHP Engineering Solutions, in collaboration with the Industrial Internet Consortium's (IIC) Automotive Security Task Group, is excited to unveil an automotive cybersecurity demonstrator platform. The demonstration is deployed on an Ev-GoKart chassis and highlights LHP's open-framework automotive functional safety and cybersecurity platform. It addresses the pain-points felt across the automotive industry where cybersecurity compromises may result in functional safety violations, even in vehicles that certify to functional safety requirements. "Without proper cybersecurity validation, the functional safety assurance for vehicles is seriously undermined," says Sven Schrecker, VP and Chief Architect of Cybersecurity at LHP, and co-chair of the Security Working Group in IIC.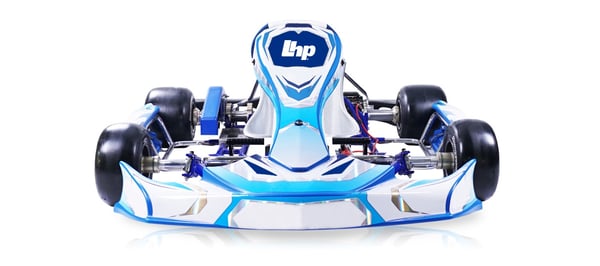 What is On-Vehicle Cybersecurity?


As vehicles advance into greater autonomy and connectivity, overall complexity skyrockets, with the growth of dependent systems in conjunction with an ever-larger number of onboard engine control units. With this increase in complexity, on-vehicle cybersecurity violations are a bigger challenge and threat for automotive engineers than ever.


Today, a new vehicle's embedded software can consist of over 100 million lines of code. This code doesn't just work to control vital engine systems, it's also engaged in managing ADAS, infotainment systems, blind spot detection, collision avoidance, and much more. Because of the network of connections such systems have, weaknesses in their design pose a growing cybersecurity threat that requires immediate attention.

The National Highway Traffic Safety Administration defines cybersecurity within the context of road vehicles as "the protection of automotive electronic systems, communication networks, control algorithms, software, users, and underlying data from malicious attacks, damage, unauthorized access, or manipulation." For today's motorists, manipulation of a vehicle's control systems can come in many forms. Malicious actors with access to a vehicle's internal communication network could disable vehicle communications, disrupt navigation, or even interfere with powertrain controls. With these dangers in mind, it's quite clear why the technology on display in LHP's Automotive Security Demomonstrator Platform is so crucial.


High-level goals of the demonstration
Validation of automotive platforms against safety and cybersecurity issues during design, prototyping, research, and design
Introduction of security capability assertion into prototype as well as legacy vehicles
Quick detection of safety issues that arise as a result of security compromises
Deployment of the real-time embedded controller for diagnostics and reports on safety and security compliance
LiFi-based augmented reality user interface for heads-up identification of safety and security violations
LiFi-based V2X wireless communication system capable of transmitting real-time data about crucial vehicle systems such as braking and steering
What We will Demonstrate at IoTSWC
The demonstration establishes cybersecurity capabilities addressing certification, contract, and commercial platforms
Functional safety training and certification

training

applied to cybersecurity
A real-time embedded platform employing cybersecurity in novel ways:

To test the vehicle by staging and orchestrating vulnerability compromises and attacks
To detect and notify of safety violations that occur within the vehicle as a result of cybersecurity attacks
To protect the vehicle by validating assurance scenarios for safety and cybersecurity

Introduces heads-up augmented reality visualization to the automotive testing process
Cloud-based validation and certification capabilities
---
See the Automotive Functional Safety and Cybersecurity Demonstration Live
The original demonstration was introduced at the 2018 National Instruments Conference, NIWeek, in Austin, Texas.
See the demonstration live from NIWeek 2018 in Austin Texas, where LHP showcased similar technology on a Dune-Buggy Platform.

---
LHP's Commitment to Growth


As the embedded controls for the automotive industry increase in complexity, managing cybersecurity risk within vehicles is an ongoing effort for OEMs. As a member of the Industrial Internet Consortium (IIC), LHP is dedicated accelerating the development, adoption, and use of interconnected devices and intelligent analytics. LHP's goal is to build the framework necessary for a more secure and connected autonomous future. Our mission is to create a safer, smarter, and more connected world by specializing in creating custom, flexible, and comprehensive technology solutions in the automotive space.
Learn more about LHP Engineering Solutions by visiting

www.lhpes.com.
---
Related Articles
Related Links