Showcased at LHP's headquarters, PerceptIn's DragonFly Pod demonstrated an autonomous solution that addresses a need in the micro-mobility industry.
PerceptIn, a company focused on robotic mobility and visual intelligence, along with LHP Engineering Solutions (LHP), showcased the self-driving DragonFly Pod at LHP headquarters on Tuesday, June 25th. The electric self-driving pod delivers a micro-mobility solution that combines radar, sonar, and computer vision technology.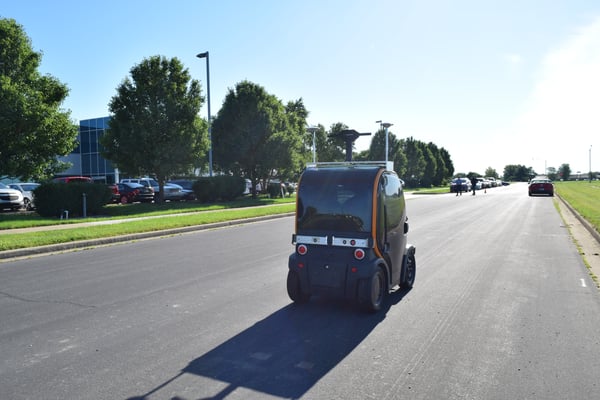 Figure 1: The PerceptIn DragonFly Pod driving autonomously at LHP Headquarters
during a live demonstration on Tuesday, June 25, 2019



What is Micro-Mobility?




Micro-mobility refers to short-distance transportation that is usually less than 5 miles. Micro-mobility companies are becoming wildly popular in the US as a new study suggests that over half of all Americans' daily commute falls within the 0-5 mile range. According to CBInsights Research Report, as consumers take advantage of this growing trend, the market opportunity continues to expand. In the US alone, the micro-mobility market is predicted to be worth between $200B – $300B by 2030. Examples of micro-mobility include small electric cars, electric bicycles, and electric scooters. Generally, small powered micro-mobility vehicles run on charged batteries.


Today, the mobility industry can be broken down in three categories; micro-mobility – 0-5 miles, medium distance – 5-15 miles, and long distance – 15+ miles. Companies such as Uber and Lyft are dominating the medium-to-long-distance mobility categories. While e-mobility scooter companies, Bird and Lime, have recently swept the 0-1-mile micro-mobility space. However, the micro-mobility sector includes distances up to 5 miles, which leaves a gap for passengers looking to travel 2-5 miles that e-mobility scooters and bikes have difficulty addressing.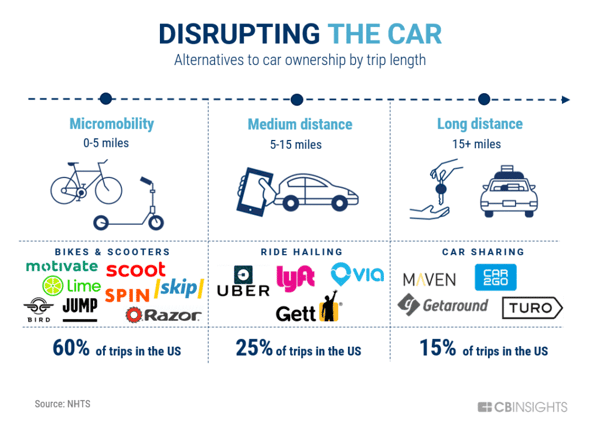 Figure 2: Source: https://www.cbinsights.com/research/report/micromobility-revolution/

DragonFly Pod Addresses Micro-Mobility Space for 2-5 Mile Radius


What happens when a passenger needs a ride between the 1-mile and 5-mile radius? That's where the DragonFly Pod comes in. The DragonFly Pod addresses a micro-mobility need that is rising among cities, campuses and large corporations. The Pod is designed to self-drive in low-speed scenarios, such as university campuses, industrial parks, and areas with limited traffic. The autonomously driven pod travels up to a speed of 25 miles per hour, and can transport passengers up to 5 miles away from origin.


During the live demonstration at LHP's headquarters, PerceptIn demonstrated the micro-mobility solution, autonomously driving the pod a quarter of a mile around LHP's campus. The DragonFly Pod used patented vision-based sensor fusion with a patented modular computing system to autonomously drive down the roads of Columbus, Indiana. By adopting 5G technology, PerceptIn's DragonFly Pod can transmit information such as real-time high-definition videos on the move. 5G network's high bandwidth and low latency enabled the pod to receive and send large amounts of real-time data, including location, destination, and speed information, without any delay. In addition to typical V2X applications, the synergy of 5G and autonomous driving technologies will enable emerging application scenarios such as autonomous vehicle safety monitoring, and parallel driving.
Figure 3: DragonFly Pod driving autonomously on the streets near LHP's headquarters
DragonFly Pod Technology

PerceptIn believes in "enabling researchers and practitioners to easily create autonomous vehicles to serve different needs, such as farming machines, delivery vehicles, etc." PerceptIn's modular integration of their sensor suite allows OEMs and Tier 1 manufacturers to incorporate self-driving solutions to their preexisting drive-by-wire platform. The DragonFly technology was designed with mass reproduction in mind. The modular design enables low-cost, easy-to-build autonomous solutions. Per PerceptIn, the basic modules include a GNSS receiver for centimeter-level localization; a computer vision module for localization (through visual inertial odometry) and for visual perception; a planning and control module for making real-time motion planning; radars for mid-range obstacle detection; sonars for near-range obstacle detection; a cargo-carrying or passenger chassis; and a CAN bus to integrate everything.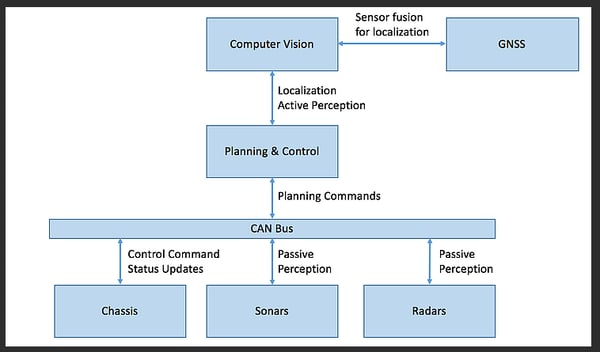 Figure 4: DragonFly Pod Modular Design
As the micro-mobility industry continues to evolve with the changing needs in transportation, companies such as PerceptIn and LHP are here to help drive, integrate, and redesign autonomous solutions with safety at top-of-mind. LHP's mission is to create a safer, smarter, and more connected world through our knowledge in embedded controls, telematics, and data analytics. LHP focuses on the safety adherence and integration of autonomous systems within vehicles and specializes in creating custom, flexible, and comprehensive solutions that address the current needs in the transportation industry. To learn more about autonomous solutions and safety adherence, visit www.LHPES.com and www.PerceptIn.io.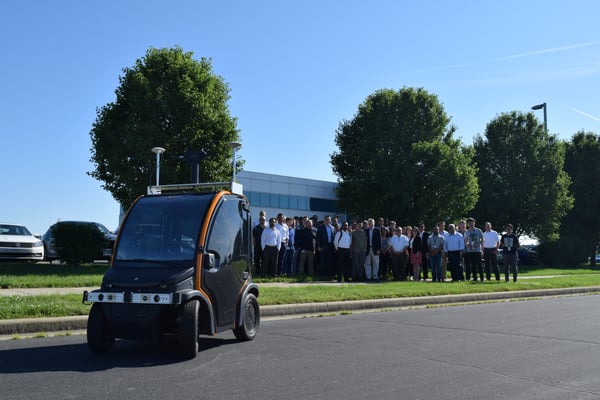 Figure 5- Guests look on as the PerceptIn DragonFly pod drives away autonomously
---
ABOUT PerceptIn
PerceptIn was founded in 2016 and focuses on providing visual perception solutions ranging from IoT-grade robots to low-speed autonomous driving. PerceptIn has business operations in Santa Clara, CA with Asia Pacific Headquarters located in Hong Kong. Specifically, their DragonFly solution is designed for outdoor robots as well as low-speed autonomous driving scenarios.
ABOUT LHP ENGINEERING SOLUTIONS
LHP, founded in 2001, creates custom packages to meet automotive OEM Tier 1 and Tier 2 demands centered around functional safety, cyber security, telematics, embedded controls, internet of things, safety lifecycle management (SLM), and connectivity.