As technology continues to evolve from traditional 'turn-the-crank' engineering to total autonomy, the gap in engineeirng job experience and desired skill level seems to widen each day. Today, organizations are seeking engineers with 5+ years of experience, when in reality, the technology that companies want the engineers to work on is only now becoming a standard in engineering processes and workflows. How does our industry overcome this gap in experience? What can companies do to communicate this gap to potential employees?
There is a new piece of technology introduced each day that is driving forward industries in every vertical. So, what does that mean for the potential job seekers, especially in the engineering industry? Just as we have evolved from the horse-drawn carriage to the semi-autonomous vehicle, engineers will have to evolve from your traditional engineer to one with knowledge in complex and integrated systems equipped to work on today's autonomous vehicle and supporting features. While job seekers do not need to have experience with all the latest advancements, it is important to have a knowledge and well-rounded understanding of how these technology advancements fit together.


Technology Advancements in the Automotive Industry
The following outlines new technology entering today's automotive sector.
LiDAR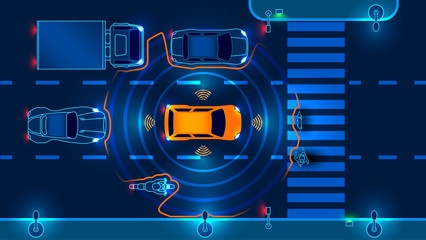 LiDAR is short for Light Detection and Ranging. It is a remote sensing method used to observe the earth's surfaces. This technology is often being used with self-driving cars to give the vehicle 360-degree visibility through the use of laser light beams that measure distance. When the light beams are fired off from the sensor, the car measures how long it takes for the light to return to the sensor, allowing the sensor to make a 3D visualization of the world around it. Technologies that are more established and have skills with similar functions as Lidar could be: CAN, proximity sensors, digital signal processing (DSP), image processing, people who have used RADAR (which could likely be ex-military), and candidates who have experience or training with electromagnetic compatibility (EMC). Each of these different technologies does something with relation to what LiDAR does. These are just a select few technologies that could be applicable to the new opportunities and would jump start someone into how the technology works.
Internet of Things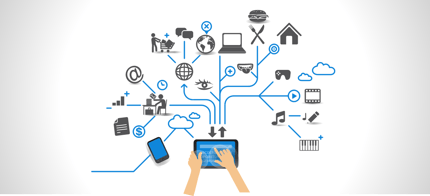 Another relevant and growing technology that has become critical in the automotive industry is the Internet of Things (IoT). The simplest explanation for IoT is the concept of connecting devices to the cloud, or to other devices. IoT works by using embedded processors, sensors, and communication hardware to gather, transmit and act on the data that was acquired from the different devices. Consumer-level examples of IoT would be turning controlling your home lighting system via a cell phone, or capturing V2X communication on your vehicle. Another great example is the infotainment system serving as a virtual personal assistant with the ability to respond to voice commands and proactively guide drivers in collaboration with its navigation system.
Skills that are necessary when working with IoT are Java and C programming. IoT also requires business intelligence. Examples of keywords to look for would be streaming analytics, Power BI, Hadoop, and Tableau. Other skills that are important are how the device interfaces with the consumer - so look for UI/UX design. Since most of these devices are going to be accessed through smartphones, mobile development is crucial to allow the mobile device usage. So, people will need android or iOS experience. While these are just a portion of what IoT consists of using, the skills are crucial to making it work, so the acquired knowledge would be ideal when seeking out candidates for a position that would be working on IoT systems.
Advanced Driver Assistance Systems
Lastly, one of the fastest growing new technologies for the automotive industry is ADAS and the drive toward autonomous vehicles. ADAS stands for advanced driver assistance systems, and is a collection of systems that help drivers in various ways stay safer by changing road conditions. Examples of ADAS include: adaptive cruise control, automatic braking or parking, blind spot detection, lane departure warning systems, and the monitoring of speed or car issues, such as tire pressure, oil pressure, etc. Today, ADAS is driving the push to the self-driving vehicle. When looking for someone to work with ADAS technology, there is a wide variety of skills that could be relatable. The industry would look for candidates who have experience with automotive serial communication systems, model-based software, and distributed control systems. Experience with transmission controls or engine management would be advantageous. Programming in C or C++ would be something to consider in candidates also.
---
As the automotive industry continues to evolve, and there is a need to integrate these new technologies, candidates and engineers also need to evolve and adapt to the changing environment. It is essential that candidates understand where the automotive industry is heading and prepare for changes in engineering disciplines.
LHP Engineering Solutions has technical recruiters on staff to help place candidates in the automotive industry. For more information, contact us today!